I had a blast in Sichuan and Yunnan provinces. There were lots of Chinese travelers who could speak good English and in hostels I met some new friends, who I spent time with and I loved it. I feel this part of the trip was also about the people, not only exploring new places. I felt actually tired from traveling, maybe because it was above 2500 meters above the sea level for past 2 weeks and I needed a break. I will share my highlights before I move to my last destination, learn basics of kung fu and leave China for now.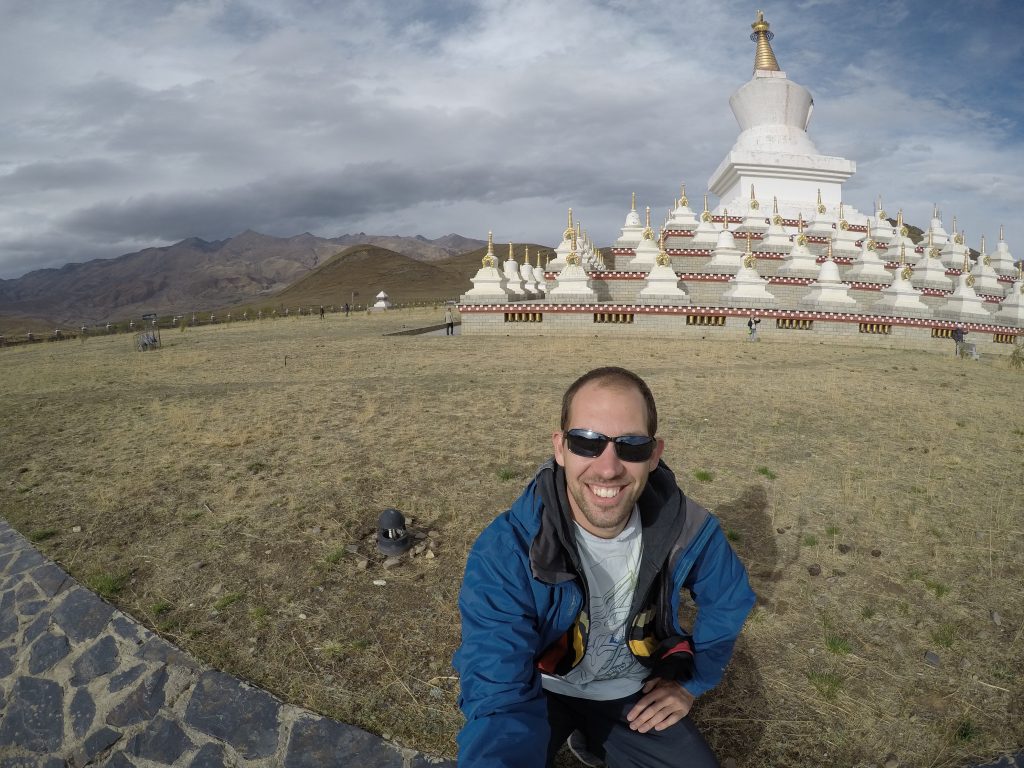 Last place in Sichuan province was Daocheng and planned trip to Yading(4200m), but there was a snowstorm and I wouldn't be able to walk much in my sneakers so I skipped it and instead I enjoyed time in Daocheng with my new friends. We played many games of Piskvorky (5 in a row/connect 5). The girl was extremely good, we were a tie with probably 10/10 wins and losses. I learned how to ride a horse, arching, had lots of food and at last I had fun time with a male sheep, who was the Harvest Inn owner's pet. He got bit aggressive after all, but I teased him a lot 🙂 you  can see video here: https://www.youtube.com/watch?v=9Iw54DuALy4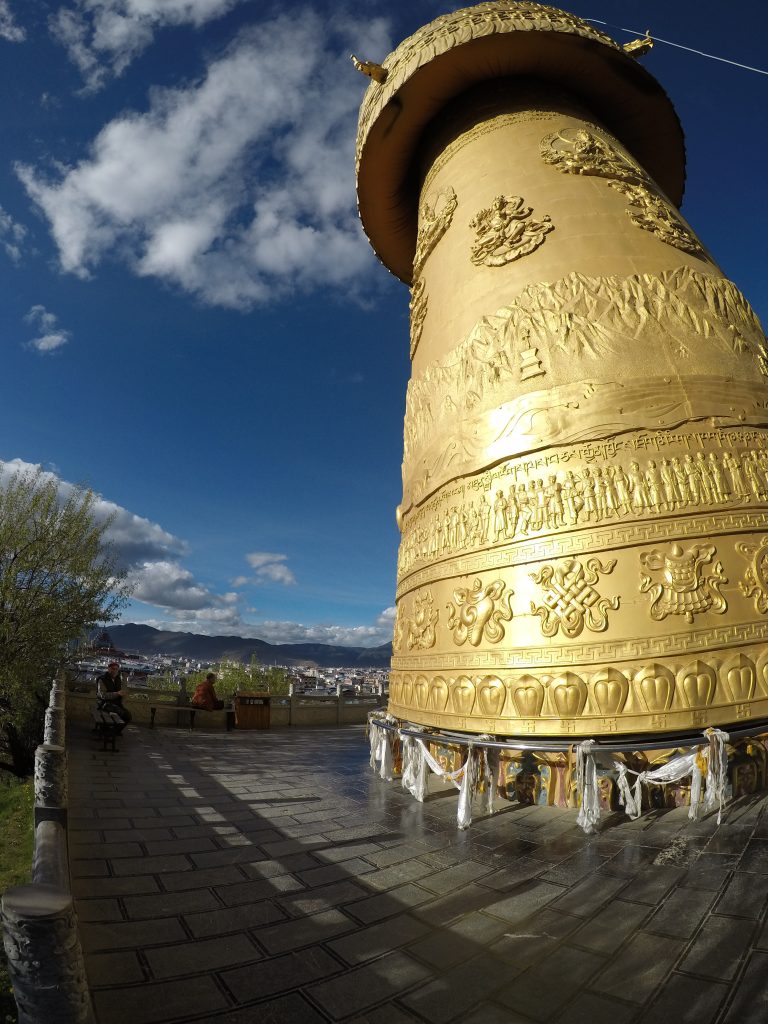 I was quite sad leaving, but I had to move to my next destination and it is Kunming, the Stone Forest national park, but I went through many places, which were known as old towns. I did explore the towns, but I was lucky to meet some new friends and I went dancing in Shangrila, biking around the huge lake in Dali, AVTs in Lijiang. I mentioned before I was feeling bit down and I was treating myself with those exciting moments. It was also outdoors with nice views and nature around.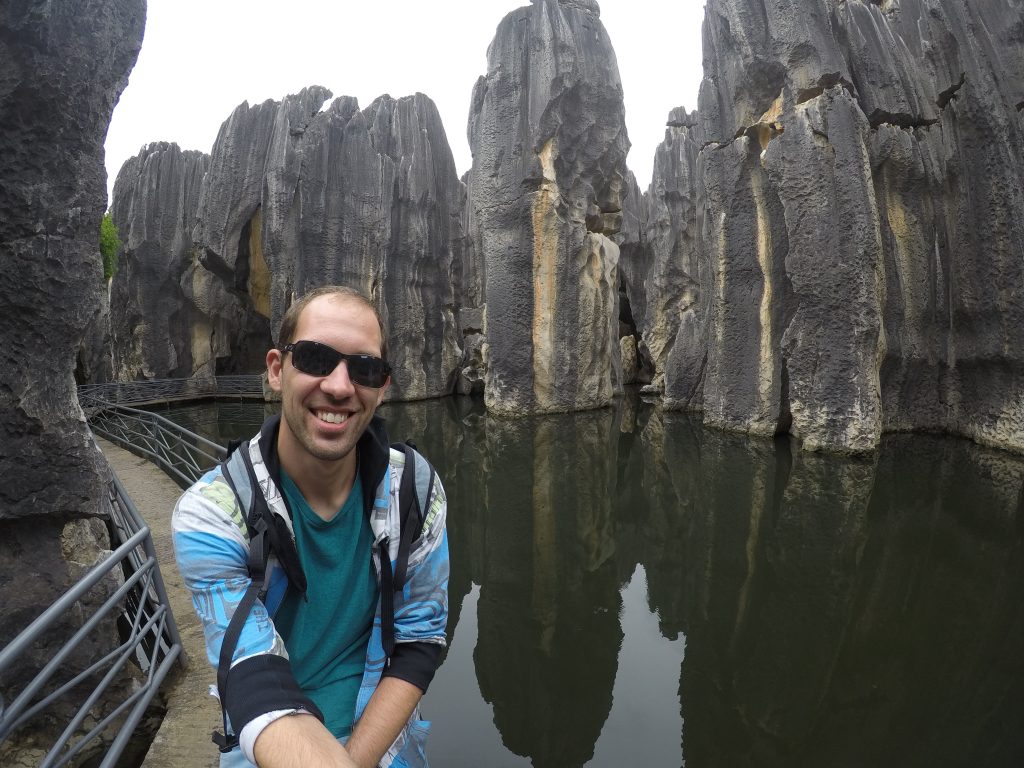 When I got to Kunming, I wanted to see the Stone forest national park, which was nice, but weather was not so good, but I enjoyed hiking around, I went first to some distant areas where there were no people. I always prefer to choose that option without tourists, specially in China. Then I went to the main part which is busier and it was quite different, more scenic areas and bigger stone pillars. Should have done it first and leave the calm part to the end, either way is good.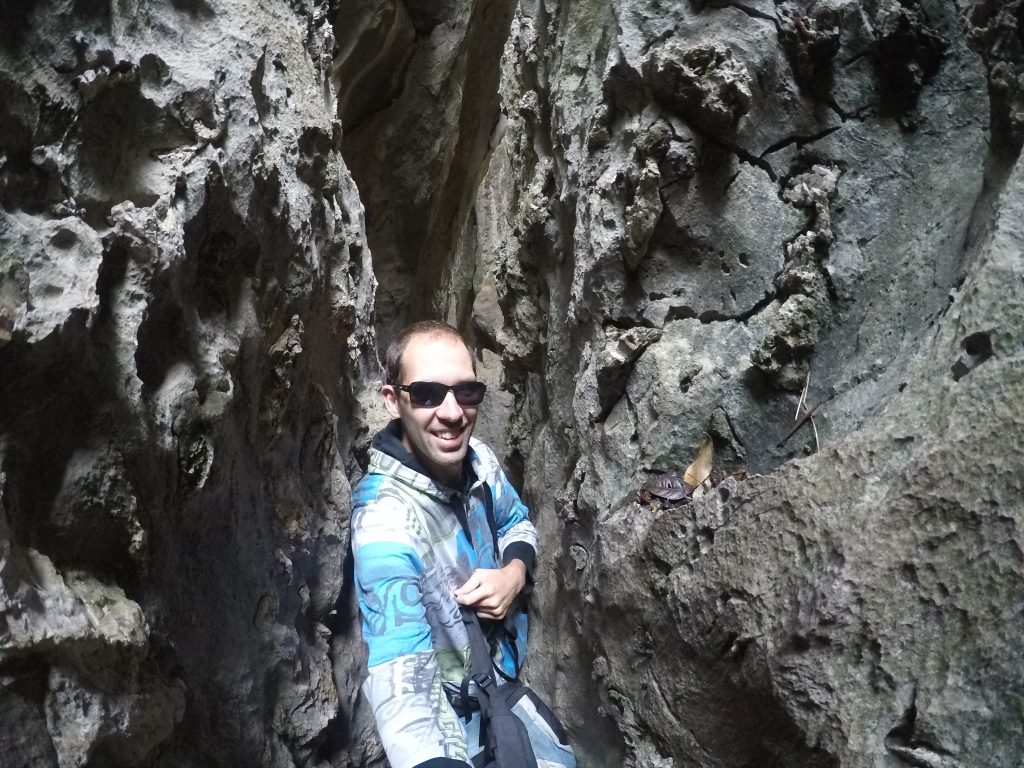 By that time, quite late, I start realizing deeply, that China is reasonable cheap, except entrance fees for any park or extra entrance. It is actually quite annoying. You pay main entrance and then there are several extra options where you need or may want to to pay extra if you want to see it. Travels are quite expensive too, but you always go hundreds of kilometers, so it is reasonable.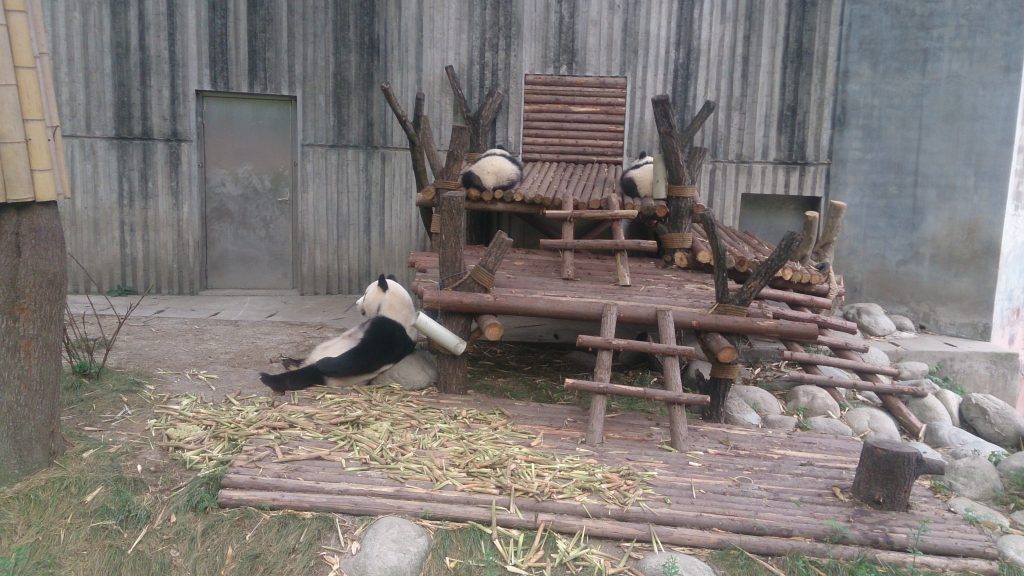 Chengdu is base for Pandas, known for Hot Pot meal and famous song, which I can recognize too. I think for Pandas I had too high expectations and also there were too many people. I had few times good laugh how funny, cute  and "stupid" they were. I do not have good pictures or videos, I recommend to either go to see them by yourself or check youtube 🙂 Being in Chengdu means, I must try the hot pot. I like spicy, but just little bit, Hot Pot was definitely too spicy for me, but it is actually very delicious. Way it works is you have boiling hot sauce in the middle and you put bacon or other meat, mushrooms, vegetable in it (pumpkin was my favorite), cook it for minute or 2 and eat it. You repeat until you are full. Delicious.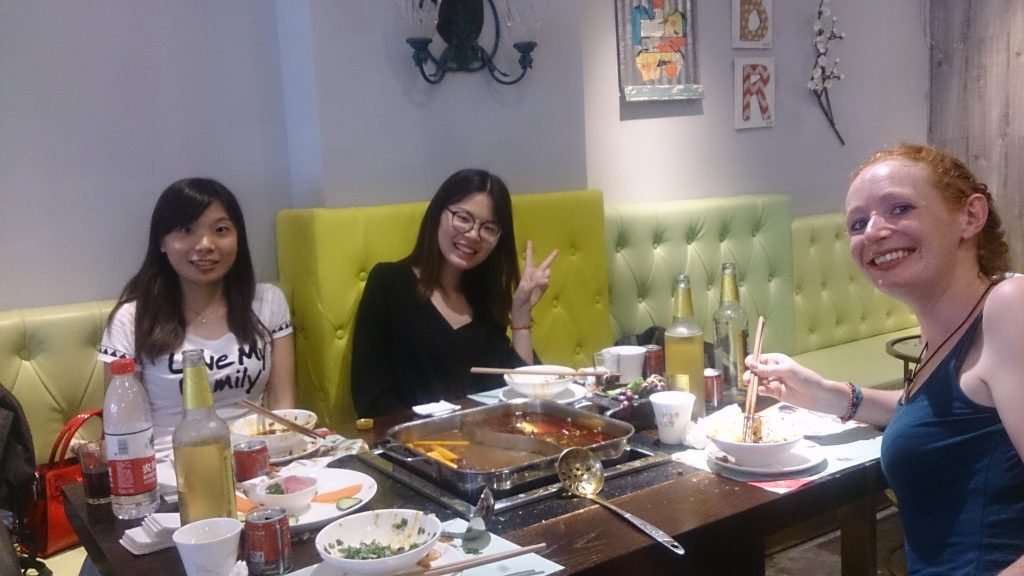 From Chengdu I moved to Chongqing, where I already knew 2 girls from Chengdu. They were so nice and took me around. I went to museum of Three gorges (huge dam in China) and anti-Japanese war museum. It was interesting to find out more about China-Japan history. Han was also enthusiast for Game of GO. She taught me how to play as I always wanted to learn, but I guess this was real opportunity to learn from advanced player.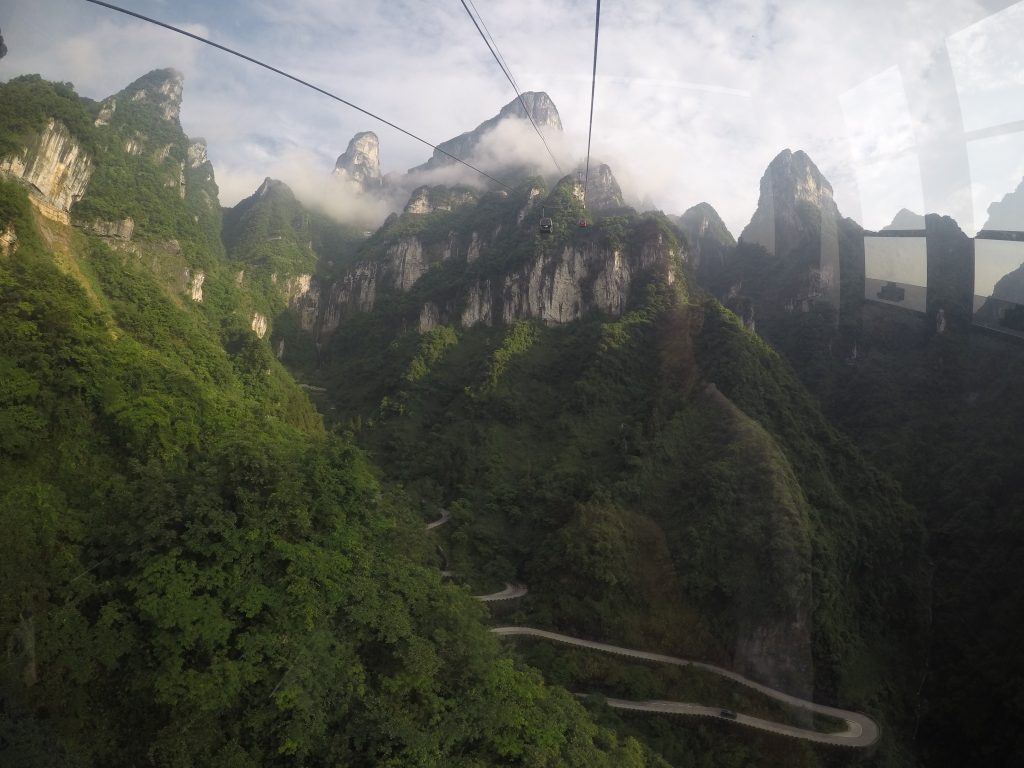 It took me some time to reach one of my last highlights in China. I was really excited about Zhangjiajie because of the Avatar movie. National park was actually quite nice and big, ticket for 4 days and plenty of hiking options. I enjoyed it. But what I liked the most from Zhangjiajie was the Tienmen mountain. I didn't know what it is before, it was just recommended from people I met in the hostel. When I got to the top, I realized I have seen this mountains before and it was in these youtube "awesome people" videos, where they do base jumping from the cliffs. This Chinese mountains is one of the base-jumpers heaven.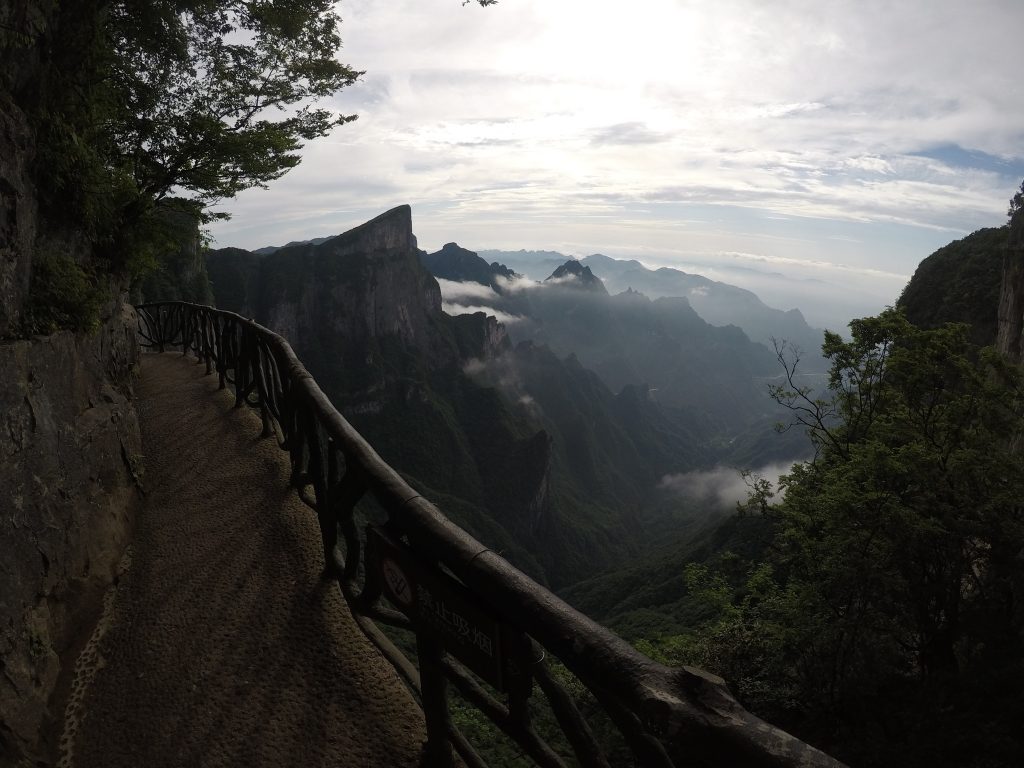 I am moving to my last destination Guilin and YangShuo. It reminds me of Vang Vieng in Laos, but way more hills. I will be learning Taichi and push hands. That will be my last highlight from China