My journey around China ends here in Guilin and Yangshuo. I have seen this picture first time on 20 Yuan bank note and I was not sure what it is and where it is. When I found out about the name I knew I must visit before I leave.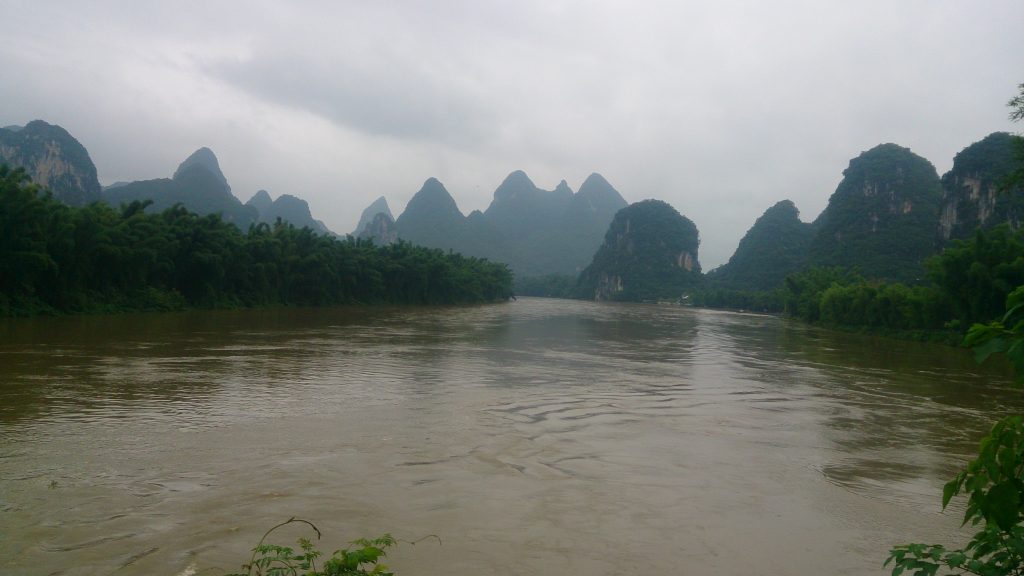 I quite liked Guiling and Yangshuo as they are both on the river. I stayed outside of the city center and it pleasure. NO people, only grass, hills and animals. It is quite rainy and humid in this area. You can also do bamboo boat partly from Guilin for 200 Yuan or take a bus for 20 🙂 I took a bus as I already spent too much money on the national parks.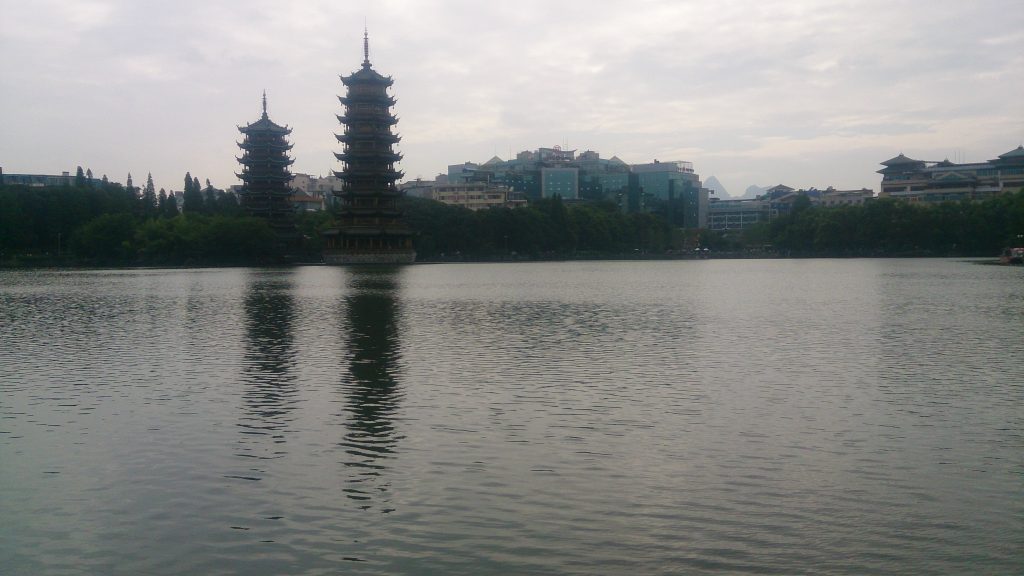 I walked and biked around and enjoyed the nature, but the main reason was 1-week course and introduction to Taichi as part of my kung fu training dream. I was practising Taichi Chen. I found out about theory and lifestyle behind Taichi. Possible all kung fu styles including Taichi are not only about martial arts, but also about living the right way, looking after your body and health and live in harmony. It is a long life journey.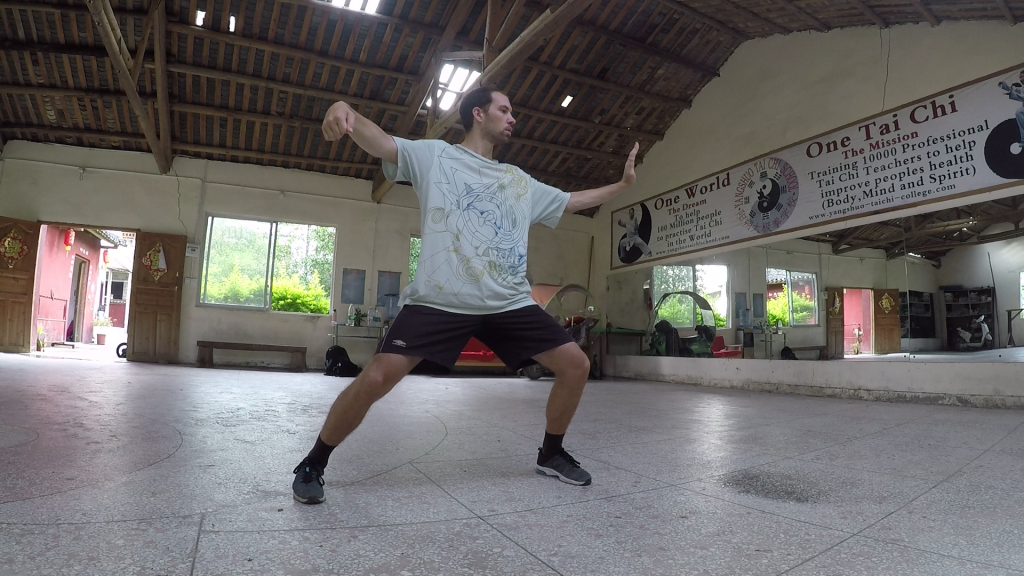 As I imagined more fighting than practicing forms only, I asked for more training with push hands as it is one of the main competitions when you practice Taichi. As I was told it is about balance, but because I was not experienced, we could not do much of technique fighting, so it was more about pushing and falling for me 🙂 I enjoyed it and I was heated and exhausted as I wanted to be.
Push hands video: https://youtu.be/qUJ80FPvjtk
One of the great highlights is business class, I had long traveling ahead of me and I was crazy tired as I spent night at the airport. How did it happen? I was booking my ticket to Indonesia and there was promo business available. It was cheaper than economy class 🙂 Lucky me and I ticked off another thing from my Life TODO list – fly with proper business class 🙂 We had wine, great food, big comfy seat with lots of space (specially for legs). All this and looked after by stewardess made my journey fast and enjoyable 🙂