I have made the same mistake twice. I planned to see too much for 2 short weeks. Therefor I decided in the middle to relax and take it easy as I am also overflying my budget 🙂 I have a strong feeling I will be coming back one day. It is strange positive feeling, because I already want to go back to countries I visited, Thailand and Nepal, now Indonesia. Not really sure how I am going to make it 🙂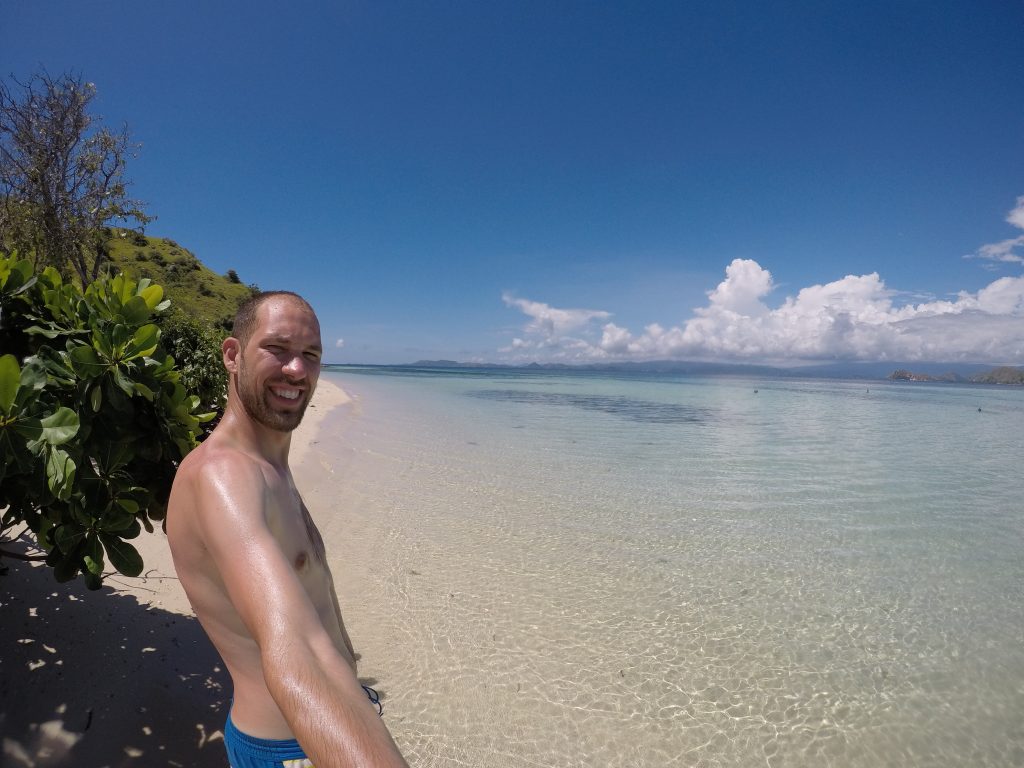 Komodo islands tour
I chose to visit Komodo islands from island called Flores, west town Labuan Bajo is the place to start. There is also boat for 4 days from Bali over Lombok ending in Labuan Bajo. Visiting Rinca and Komodo with snorkeling around cost about 1 million IRP. I preferred snorkeling over diving. I believe that if you dive you see more amazing corals and fish, but I felt snorkeling at this stage would be better. Time, money and danger wise. I didnt have enough time to have proper training for those currents(danger). It is also at least 2-3 times more expensive, just the trip excluding the training.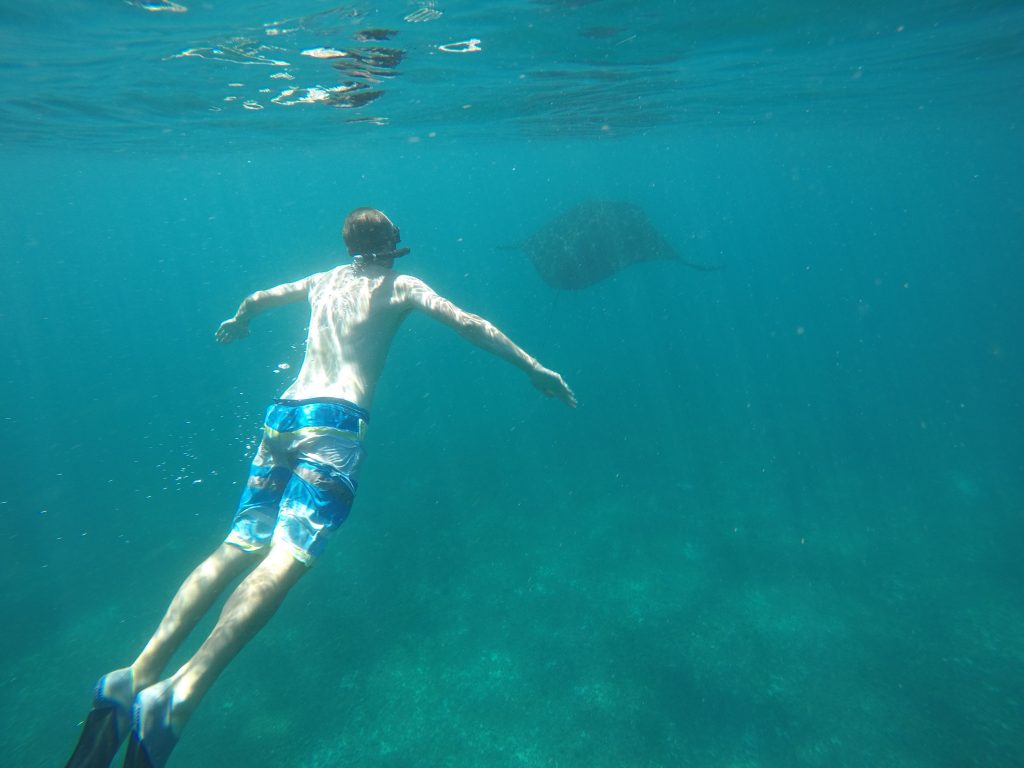 Is snorkeling worth it? Definitely it is, especially for those who do not love to be under water for a long time. I am struggling with snorkeling 🙂 Water gets in my nose somehow and then I panic, crazy panic under the water. I cannot hold my breath for long either. Mostly I was floating on the water, at the same time I was wondering, why most people were snorkeling in T-shirt. I understood after, when my back was sun-burnt.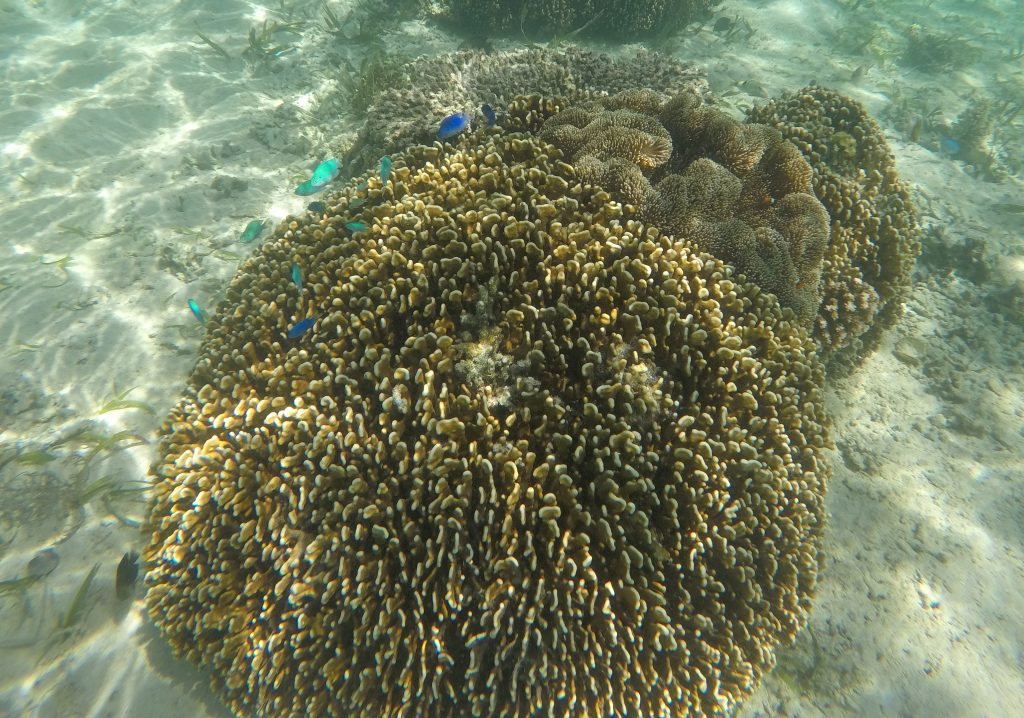 We could see lots of fish, Mantas and corals life. It was not always clean and transparent water, but it was still beautiful. My favourite spot was with Mantas. There were also shoal of fish and I found the video. Luckily these weren't piranhas https://www.youtube.com/watch?v=4ahIrsb1ZVY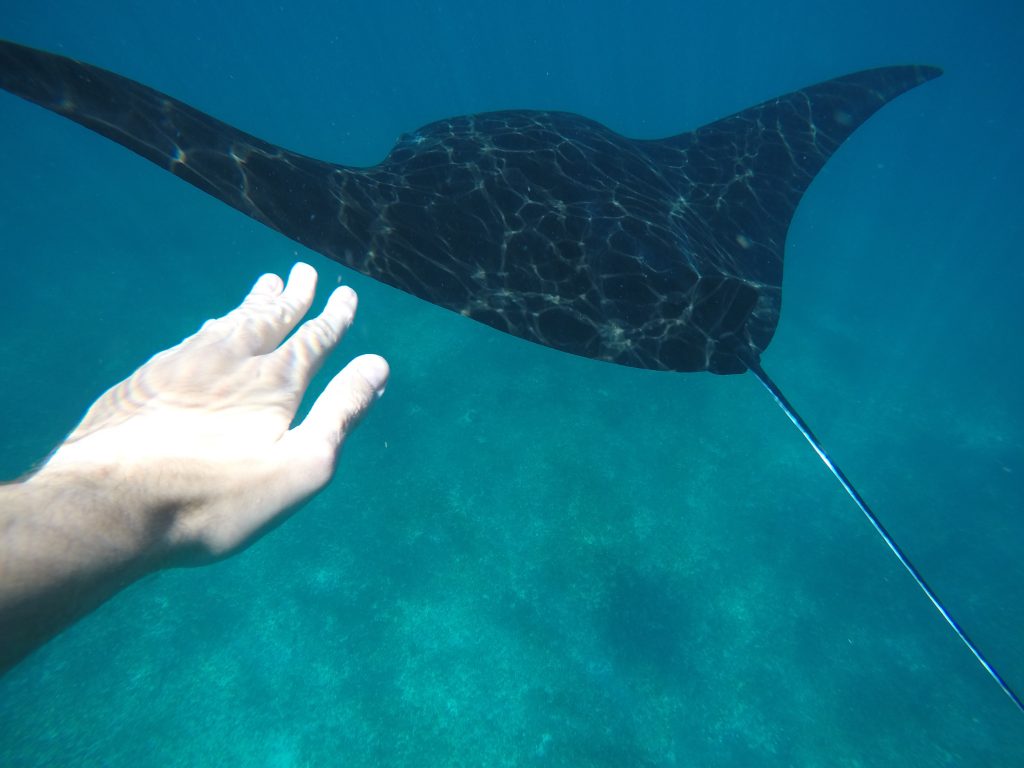 We were 8 people on the boat tour for 2 days, it was great group of people and we had quite fun. There was Indonesian guy Bee, I think it would be way more complicated without him with knowing whats happening next or extra communication to the boat crew, which was amazing and their food as well. Thank you Bee!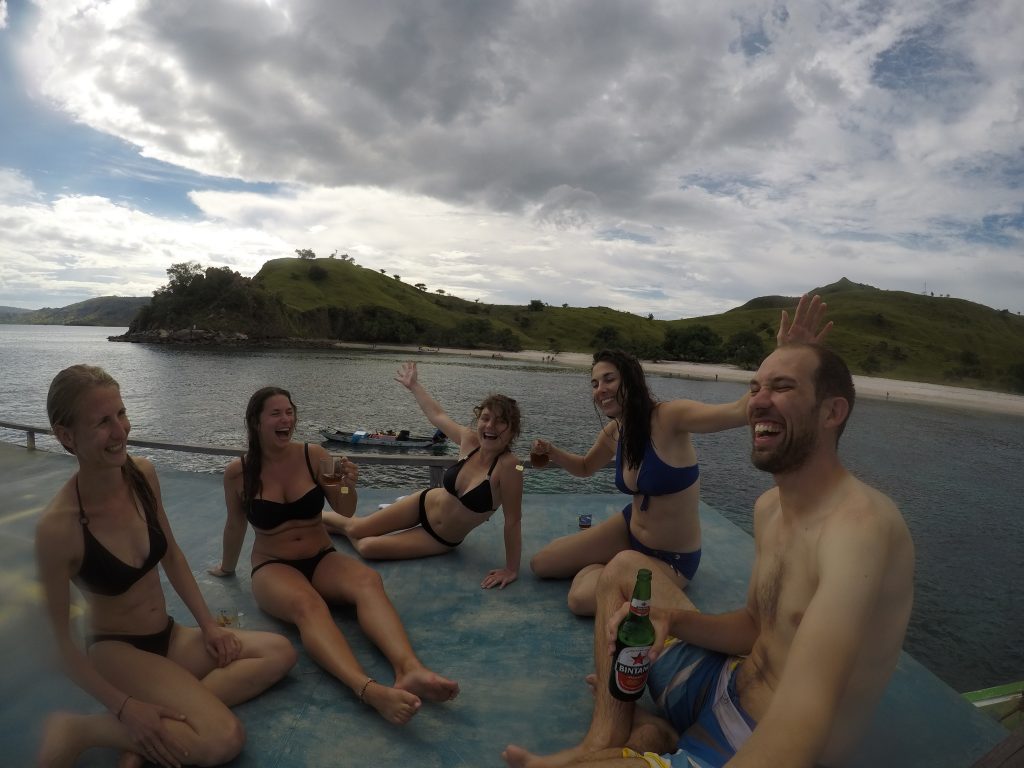 Boat trip had included quite lots of stuff, we also stopped in Padar for the morning sunrise, which was great. Also I slept on the roof of the boat and woke up few times during the night for few seconds look and fell on my pillow as I was really tired. Apparently everywhere else it was stormy, lucky for us, it would be really shity during the night.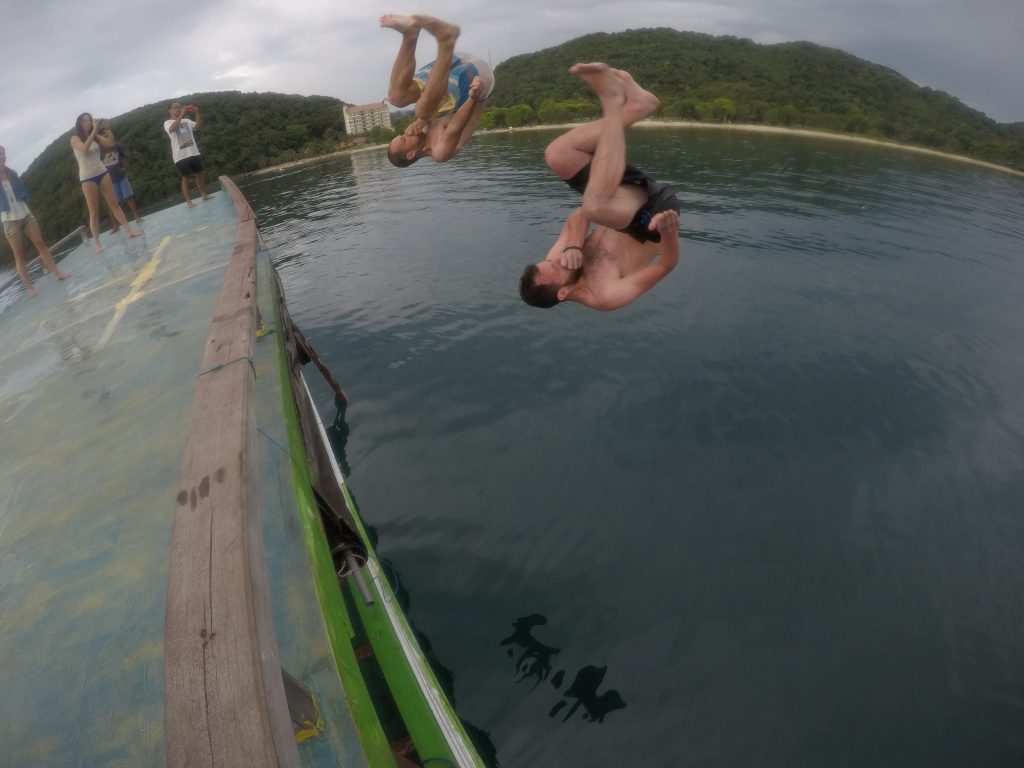 Komodo park itself and animals did not seems as wild as jungle life. First impression was not cool as the lizards lied around the kitchen house. Then we saw 1 in the forest, but to be honest I expected way more. Maybe longer circuit would satisfy me. Dragons are quite tricky though, because all they do is acting like sleeping, dead – camouflage, then they attack suddenly when the victim is close. I was bit nervous for the picture as I was really close by.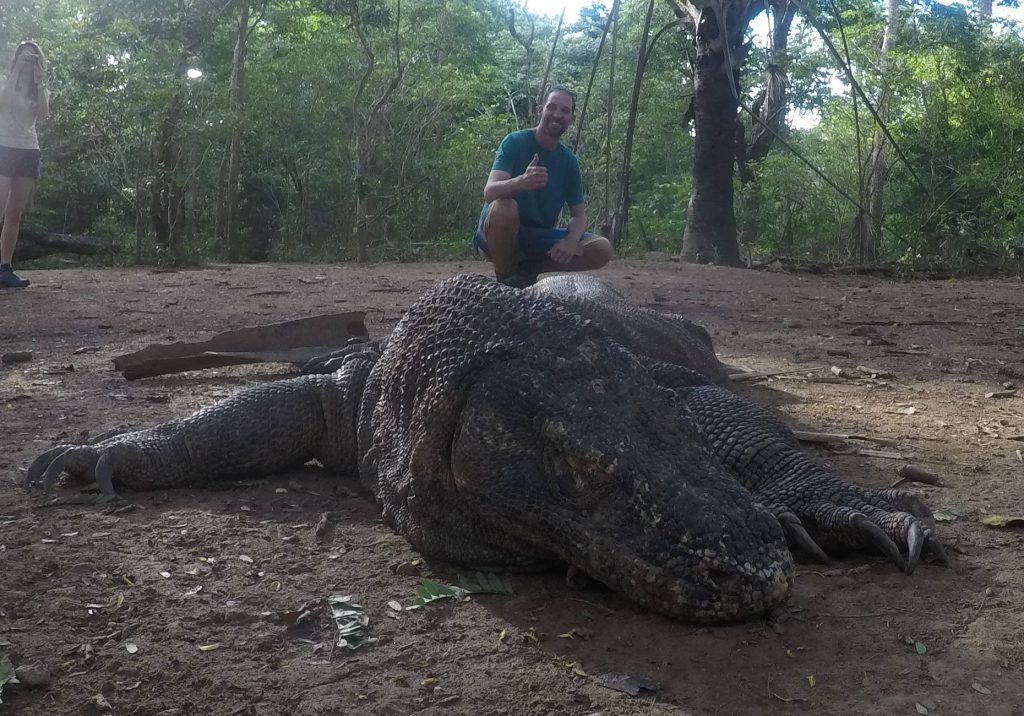 Bali chill
The first time I arrived to Bali I stayed few days in Seminyak to surf on waves for beginners and it was great. I was actually standing up quite fast, but my arms are not used to any sport anymore, so I was struggling after few hours and was just chilling on the beach. I stayed in cubes hostel(M Boutique hostel). It is like having your own mini room. I met there few people and we played my favorite drinking game called "Roman bluffs" 🙂 I kinda try to bluff too much 🙂
Ubud
Second time I came to Bali, I stayed in Ubud and was going to explore a lot, but because I have a long journey before me in China, I decided to just relax, try yoga, attend cooking class, eat and meet people.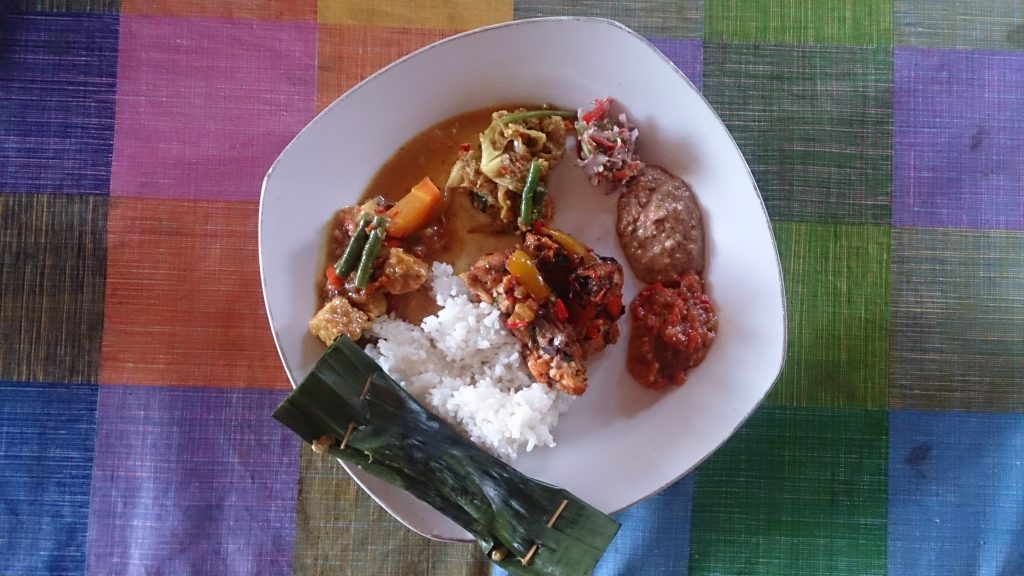 Yoga is quite demanding for beginner. I am still bit hurting from it, but I think I will try more as it was quite good for my back. Stretching is a must for me as I was way beyond the lowest bar of stretched compared to other people. I have plenty of space to grow 🙂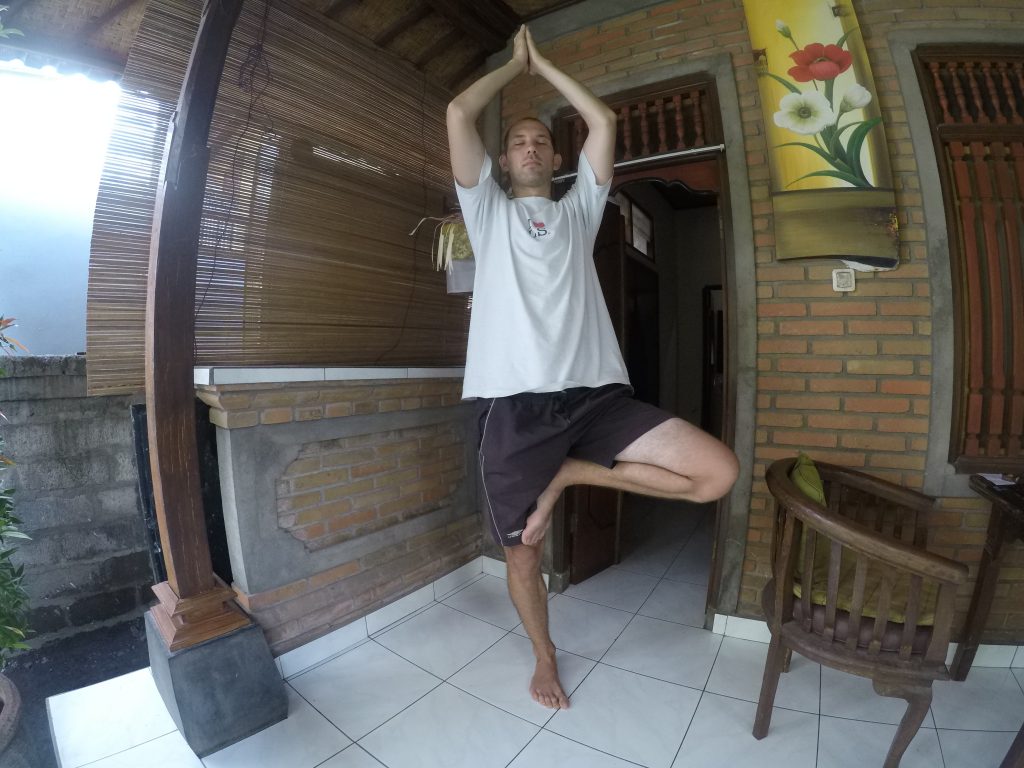 Cooking class would take much longer if it would be high season. Like this I had a class for myself, I thought first I would meet some people, but 1 on 1 was better for learning. We cook around 6 meals and banana desert. I have recipes, so I can cook it again! There was also tea and coffee tasters included, in addition Lawak coffee, which I tried. I liked it, but could not see much difference, it was fine coffee, but I don't drink it so much to say huge difference. I really enjoyed and was surprised that you can have tea from Mango seed. I might even try to make my own one day 🙂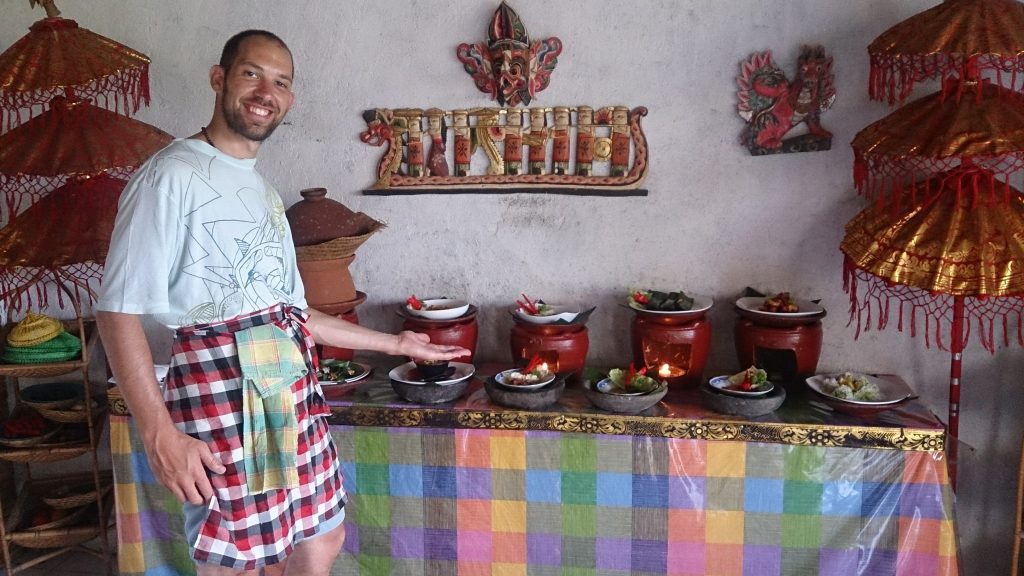 Although I was just chilling, Ubud has lots of to offer. Volcano, temples, monkeys, caves, waterfalls and rice fields. You dont have to come just for Yoga or chill, but you can explore around. Close to Ubud there is harbour for ferries to Gili islands.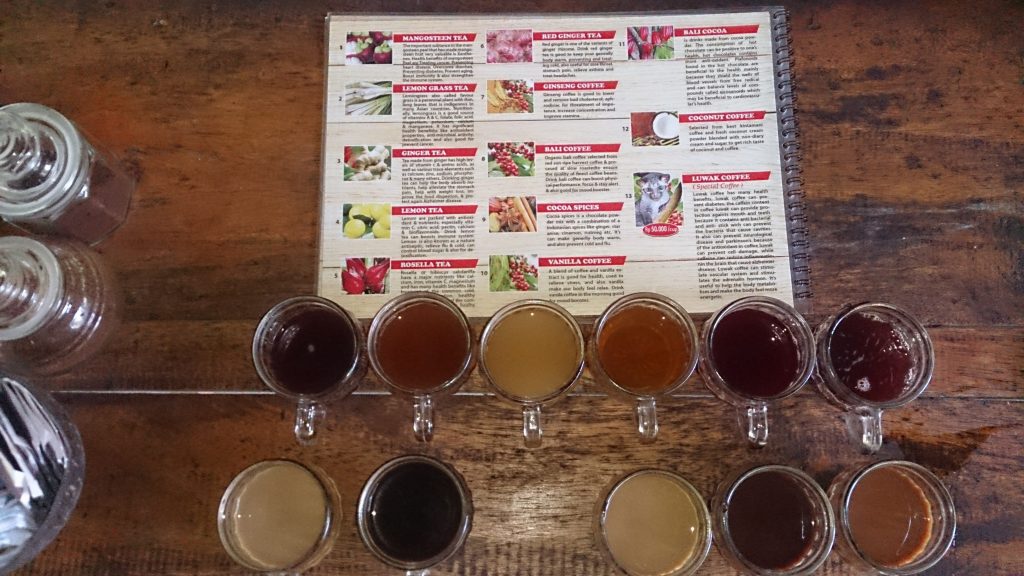 While I was going around Bali, i noticed that taxis are quite expensive compare to other services like food or living. Therefor I was using Uber. It is way cheaper than taxi, but it has some kind of restrictions as it is not supported by local communities and you have street signs, that Uber cannot enter some areas. Luckily I have not had any problems so far.