I've got another overnight flight, extra leg space did not help and I did not get any food 🙁 No wonder these AirAsia flights are cheap. On the other hand I met really cool guy, who is life-couch and he actually changed my view on life-couching occupation as he seemed very reasonable and smart. I had enjoyed the 3 hour conversation about views on good and bad, learning, motivation and life. Thanks Mo.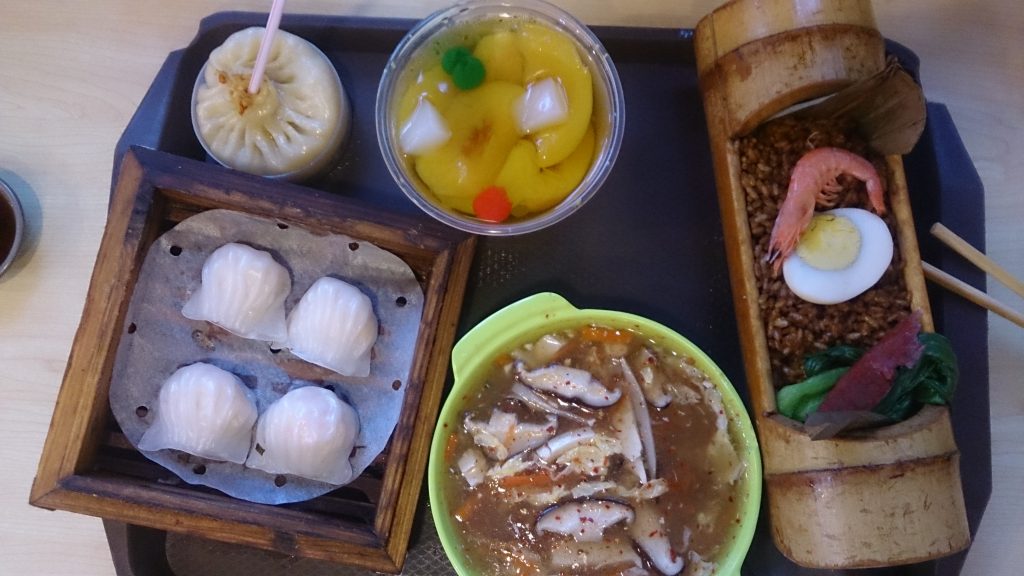 After being awake for 30 hours I was in strange state of mind in the new city. Shanghai felt really really really weird when I got out from metro. It was really quite. There were lots of cars and scooters, but quite compared to other Asian countries I have been to. When I looked closer it seemed like all engines are electric and you can't hear it. It is tricky, because you do not expect them from left or right and your senses do not warn you in advance. Got almost hit fit few times. Although I'm quite happy for the city as there is not so much noise and air pollution. It was also special to me that I could meet my sis there before she left.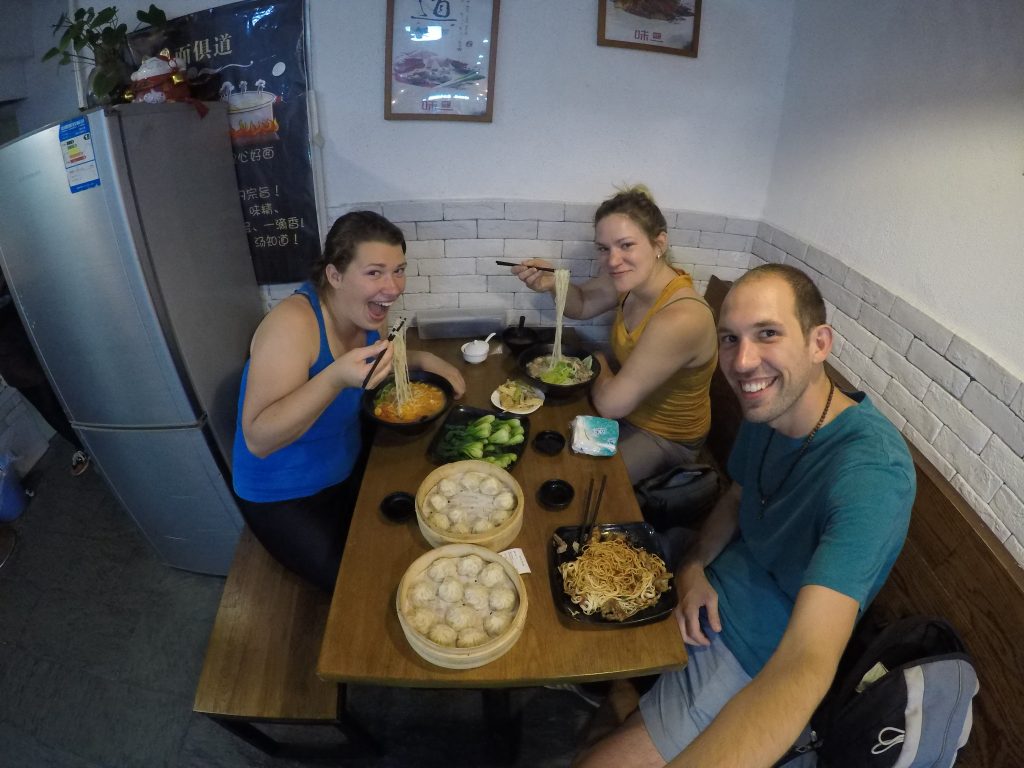 Before that I had funny moment on the metro, I am still bit laughing about it. Basically what happens is, Chinese people like to sit and use their phones. It seems they will do anything for sitting on the metro. I am sitting in half empty wagon, half sleeping and then I hear some noise from behind me(I am looking towards the wall). In milliseconds, 20 people run into the wagon, craving for a place to sit, running around, fighting for the seat. After all seats are full, the leftover people standing, act cool around like nothing happened. I mean it took like one second to fill all seats and for that second I was not sure whether I was dreaming or not. This is pretty common practice as my sister, who I met on the same day, was actually few times fighting for those seats as well, how amazing is that 😀 When is my challenge coming up? I can't wait, specially the faces after the fight ends and people stand around sad 🙂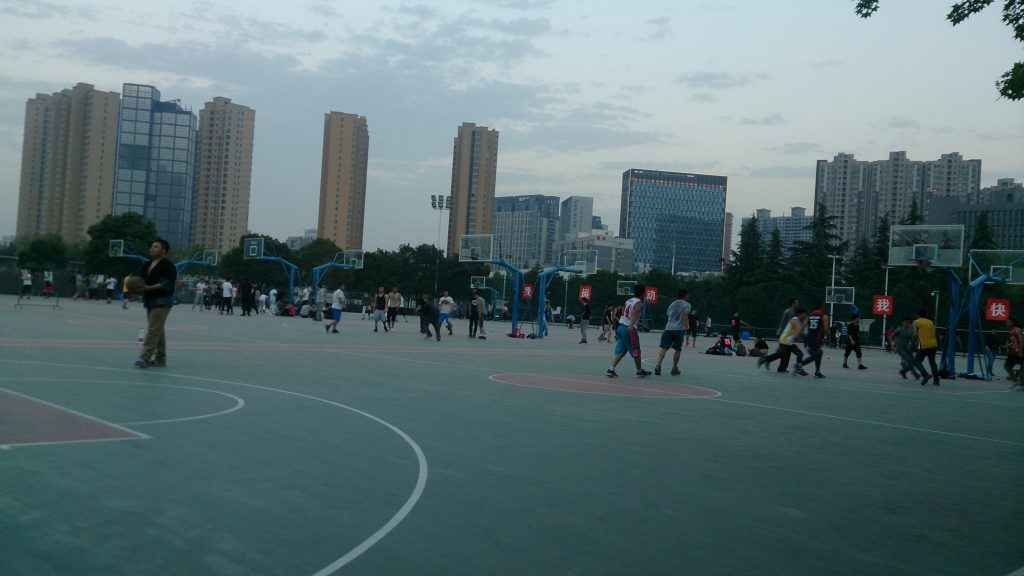 I met a girl(thank you Cristiam) in Shanghai, who was so nice and showed me around and explained about the Chinese history and language. We also ate lots of food for both days. Every time something different and delicious. Same applied for Xian, where the food is also amazing and few guys took me around and I was playing basketball again. Everybody knows that most popular sport in China is Ping Pong, but would you expect basketball as popular one? Not me. It still feels little bit like a paradox, in addition I was nose bleeding twice.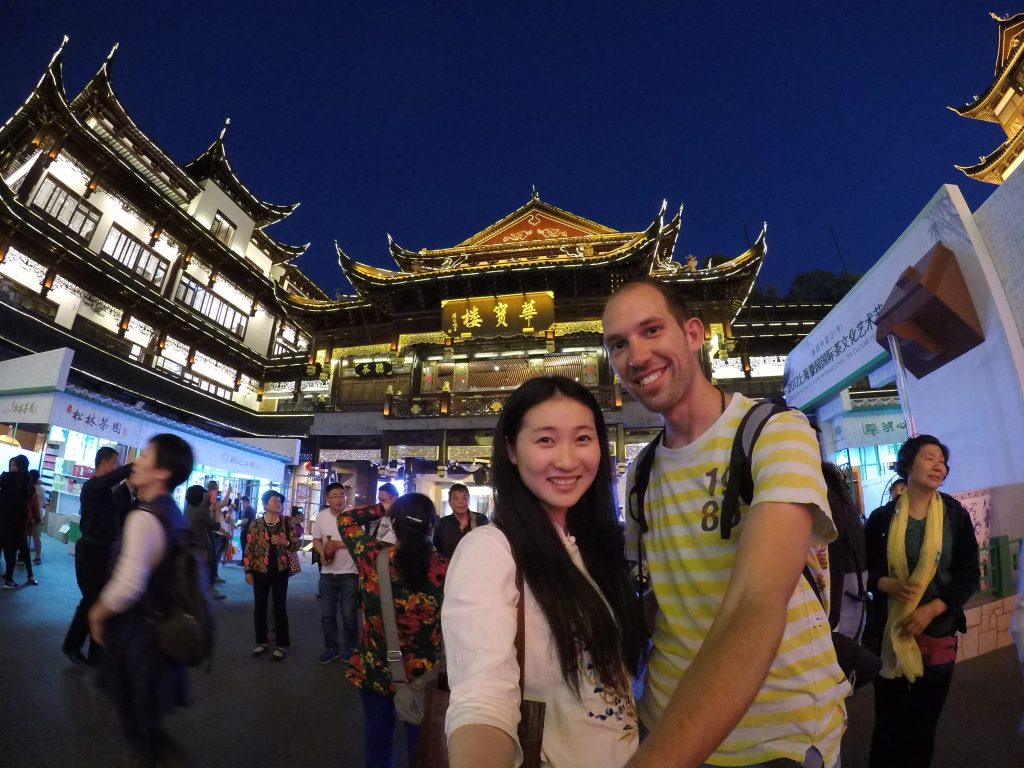 I have heard that China has issues with people addicted to computer games and there are lots of internet cafes (cyber gaming). I wanted to check it out as I used to be a gamer. My wrong assumption that games will be in English was bad start, but some guys(Jihao and his friend) took care of me and we played few games of League of Legends in Chinese. What was different from what I knew from Prague, was how comfortable and complex it was. You did not have to leave your comfy arm chair, got cigarettes, drinks and food delivered to your table, power charger provided. You literally need to go to toilet by yourself otherwise can play for hours without break. It was quite comfortable, but scary at the same time if you fall for it. I paid 15 Yuan for 3 hours. There is a short video: https://youtu.be/Y2D3S4KqAFw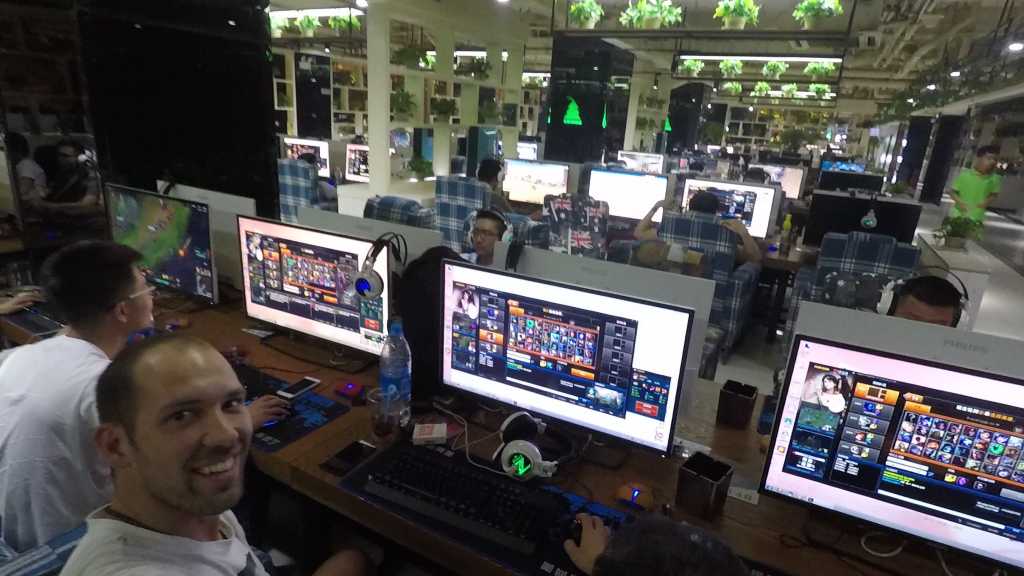 WeChat application is spread out among people, you can use it for chatting and paying on most places (basically everywhere). If you want to message me, just add me by my Chinese phone number 13162799517 as Facebook messenger is blocked by Chinese firewall. Same goes for google services.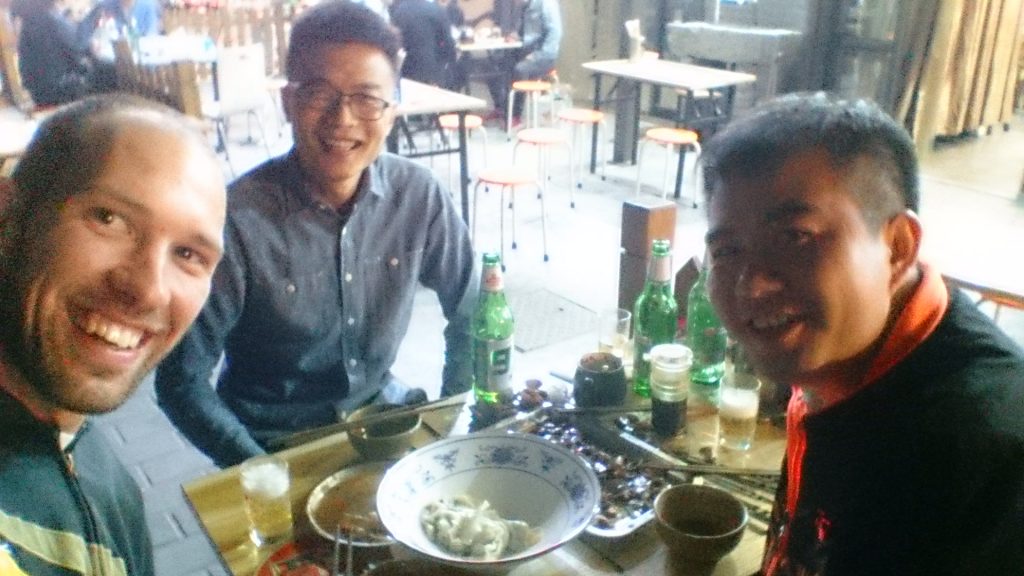 After all, first impression is high, as I was lucky to meet friendly people and was able to spend some time with them. Learn basics of Chinese and on top of that I love the food. Not everything is crazy spicy, although I tasted some and it was way too spicy, even for European people who are competing with how much chili they add to their meals 🙂